Categories
Our Partners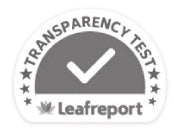 I AM. YOU ARE.
TOGETHER WE ARE.

Hear Our Stories

How our capsules work together.
The body is a complex web of interconnected systems that work together to maintain internal stability and balance, otherwise known as homeostasis. These systems are dependent upon one another and must work in conjunction with other body systems to function optimally.
Read More
Original Experiences from Original People!
Let customers speak for us
Sign up for our newsletter
Sign up for our mailing list to receive new product alerts, special offers, and coupon codes.