Take A Break With CBD Gummies!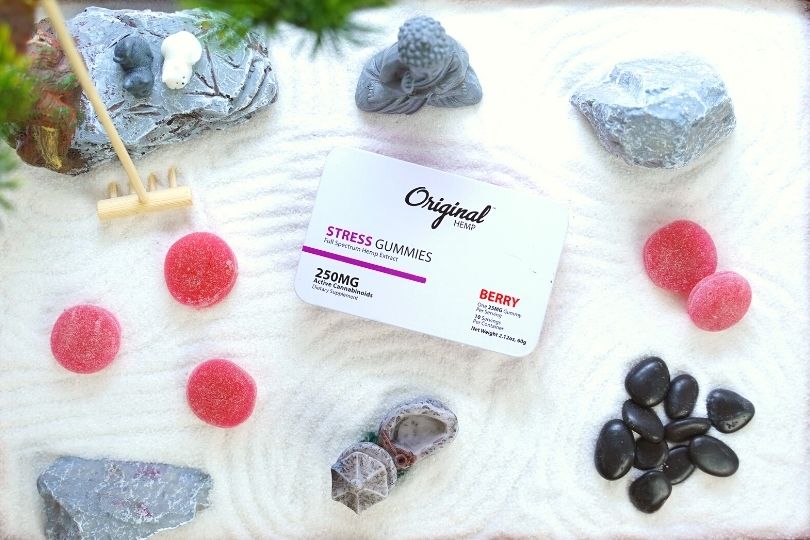 Whether you're working from home, commuting to the office, or simply trying to get everything done in the day – stress will inevitably creep up on all of us. Stress is a part of being human, and while it serves as a great motivator, it can also get extremely exhausting if you find yourself unable to get a break from the constant tension it brings.
Here are a few things you can do to help manage your stress and anxiety.


Physical Activity
Getting some exercise can help relieve tension by releasing your muscles. It helps to make your body feel good, get a better night's sleep, and relax your mind. Walking, running, simple exercises, playing a sport or even washing the car are all great ways to get moving!

Find relief and fight aches, pains and inflammation, to reap the most reward from daily exercise without the pain! With our new Relief Gummies you can work out without the worry. Containing 25mg Broad Spectrum Extract per gummy, and plant-based ingredients like Boswellia Serrata, Ashwagandha Extract and Magnesium, these rockstar sweet nectar gummies will help reduce strain and soreness, while soothing and reviving painful muscles and joints.
Diet
Eating the right foods fuels your body by making sure it has all the vitamins and minerals it needs to supplement a healthy lifestyle. When your body feels good, your mind feels good, and you are better able to deal with stressful situations.

Boost your immunity by supplementing your body with valuable nutrients, minerals and vitamins. Our new Immune Support gummies have been designed to help you give your body that natural pick-me-up. Not only do they help promote healthy cell production and provide antioxidant protection – the combination of Broad Spectrum Hemp Extract and Vitamin C, Vitamin B6, Vitamin B12, and Green Tea Extract (to name a few) work together in a powerful way to support your immune health and enhance your natural immune response. Plus you can't beat that refreshing lemon drop flavor!
Relaxation Techniques
Sometimes you just need to relax – both physically and mentally. Taking some time for yourself can help ground your perspective, level your mind and give you the mental capacity you need to deal with stress. You can practice yoga, meditation or deep breathing, just to name a few.
Manage daily stress and anxiety while enjoying a Gummy break! Our Stress Gummies work quickly and contain a whopping 25mg Full Spectrum extract that will keep you balanced and finding your inner Zen, without the need to keep popping them like candy to feel the benefits. These soft and chewy gummies have a wonderful berry flavor that can be enjoyed any time of the day, and can help improve your mood just when you need it.
Take a Break with CBD!
Make the time to take a break with CBD and center yourself to find your Zen. Whichever path you take to get there – it's worth investing in YOU!
---