Understanding the Basics of CBD Topicals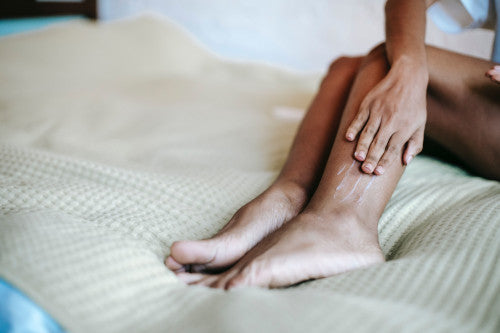 One of the fastest-growing categories of CBD products is topicals. From balms and creams to roll-ons and salves, CBD topicals are designed to be used on the skin to help support an active, healthy, and comfortable lifestyle.
Unlike oral CBD products, topicals typically have a variety of different ingredients that focus on impacting your muscles and joints at a cellular level. This includes a variety of essential oils and natural products that both hydrate and soothe the surface of the skin while also providing a wide range of other effects to support everyday comfort and wellness.
Absorption Into the Skin
The human epidermis, which is the top layer of the skin, covers the dermis, which is the lower layer of the skin. The lower layer contains blood vessels and nerves, and this is the layer that also includes the receptors of the endocannabinoid system, which is responsible for the control and regulation of different body processes and functions.
Applying a CBD topical allows the cannabinoids to be absorbed through the epidermis into the dermis, where they bind to the CB1 and CB2 receptors. Unlike over-the-counter types of sports balms and rubs, the cannabinoids are believed to calm and signal the reduction of pain through the endocannabinoid system, not just numb the area. The cannabinoids do not enter the bloodstream, so the effects of a topical CBD balm, lotion, or roll-on stay focused on the area where the product is applied.
The natural ingredients make it possible to use CBD topicals throughout the day and as needed. They are a popular choice after workouts or at any time, and different scents or unscented topicals can be used without the overwhelming menthol sports balm odor normally associated with these products.
Topical Hemp CBD at Original Hemp
Original Hemp offers a great selection of CBD topicals developed to keep you up and active. From our Advanced CBD Therapy Relief Roll-On to our soothing Relief Bath Bomb, you can rest easy knowing that the CBD topicals you apply to your skin from Original Hemp are made from the finest natural ingredients that the marketplace has to offer. Get in touch with us today if you have any questions regarding our topical hemp CBD products.
---