Using CBD Oil as Part of your Sleeping Regimen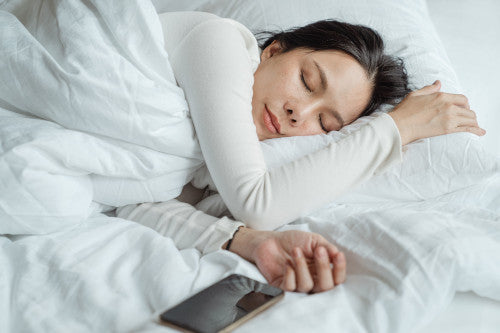 Insomnia and difficulty falling asleep or staying asleep can occur at age, and often impacts people from every walk of life. According to the Centers for Disease Control and Prevention, not getting enough sleep is a common complaint, with between 25% and 49% of those studied in different age groups reporting they did not get enough sleep per night.
There are many different factors that can impact the ability to get to sleep. Insomnia, or the ability to get to sleep and stay asleep, is the most commonly treated sleep disorder. However, worry, stress, chronic pain, and changes in life can also contribute to the inability to relax, unwind, and drift off for a good night's sleep. Fortunately, there are a wealth of CBD tinctures, CBD Sleep capsules, nighttime edibles, and more that can be added to a nightly sleep regimen to support your goal of a better night of sleep.
Using CBD Oil at Night for Your Rest and Relaxation Routine
Many individuals today are turning from prescription and over-the-counter medications to plant-based options that may be helpful in alleviating problems with sleeping. CBD oil can be beneficial in supporting a healthy night of sleep by helping you better address some of the factors that contribute to common sleep problems.
CBD oil boasts excellent bioavailability, which means it is readily absorbed and utilized by the body. The cannabinoids bind with receptors in the endocannabinoid system, resulting in various effects. Many individuals have different levels of response or resistance to using CBD oil, so it's important to note that not everyone will have the exact same reaction to CBD products. It's also important to speak with your doctor before adding or removing products from your everyday health and wellness routine.
Original Hemp has the Right CBD Sleep Products
Whether you choose to include Original Hemp's Vanilla Dream tincture into your nightly sleep routine or you go with our Full-Spectrum CBD capsules formulated for sleep, our products are made with natural ingredients and formulas the way nature intended, providing greater peace of mind as you drift off to sleep. If you have more questions about using CBD in your nightly regimen, we invite you to reach out to us to learn more!
---