6 Ways How Cooking With CBD Can Help To Achieve Your Health Goals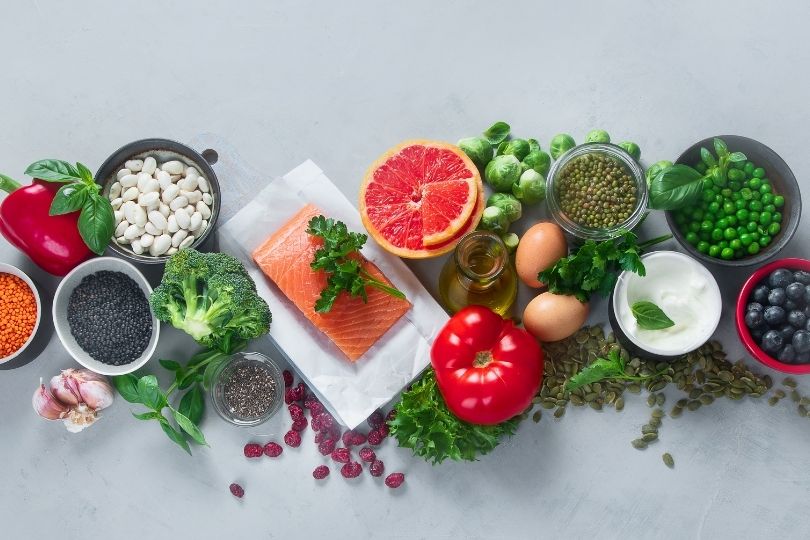 Written by: Kathy
Photos via Unsplash
CBD is gaining prominence worldwide for several benefits and can easily be consumed in a variety of ways. CBD, which was formerly considered edgy and off-limits, has now entered the mainstream. Its capsules and gummies are probably already a part of your organic toolbox for cramping, anxiety, and sleeping problems. However, integrating the famous cannabinoid into meals and beverages is the next step of consuming and savoring it. This is particularly beneficial for adults who want to take regulated doses of CBD.

So how can you infuse CBD into your daily food to get the maximum benefit? Well, if you're someone with a healthy diet routine or want to focus more on their health regimen, you will love what's about to come. Continue reading to know the ways through which you can add CBD to your meal replacements.
How can you add CBD to your daily food?
Cannabidiol may be taken in a variety of forms through different methods. That's excellent for when you're on the move or need a quick fix, but why not branch out and try something new? Mix it up and use it in dishes like delectable baked goods or your favorite home-cooked meals and beverages!

Here are some ways to add it to your typical food and get the added health benefits of CBD:

1. CBD for breakfast
Having a consistent routine may help you discover your CBD sweet spot or the optimum dose. It's much simpler to add some variation and explore how you take your CBD after learning what you like and what works for you.

You must choose CBD oil from a trusted supplier to make the most out of your meal. Selecting the right CBD product is also important to bring out what will work best for you. 
You can incorporate CBD oil directly into mashed eggs or an omelet. Just add a spoonful of it in place of your regular oil, and you'll be good. This will provide an active start to your day with fat loss and hunger management. Mixing CBD oil to the pancake batter is another excellent brunch alternative.



2. CBD mixed with a protein shake
Let's start with the advantages of protein shakes. Protein supplements may assist with muscle development, according to a review, and they can also help with muscle rehabilitation.

Combine two whole drops of CBD Oil with your favorite protein smoothie. If you are a person with an active lifestyle, then a CBD-infused protein shake will be even more beneficial for you. The body's muscular fibers are ripped when you do strenuous exercise or work very hard. This may cause inflammation, which prevents muscle regeneration and development. CBD may help to decrease inflammation, enabling muscles to heal and develop.

3. Mixing CBD with your broth
Soup is a perfect balance between a fast yet nourishing, comforting dinner. It's simple to slurp away at your broth while doing other things, and a hot bowl warms the spirit on a cold day. Soup isn't only for the winter; it's also for the summer.

Soup consumption has been linked to several possible health advantages, in addition to increasing your vegetable intake. For starters, it may aid with weight management. People who consume soup have a reduced daily calorie consumption, according to studies.

Adding some CBD droplets to your broth is a fantastic tool to promote the flavors and enjoy its balancing benefits quickly. This will give you the health benefits of soup and provide you with calming effects of CBD.
4. Adding CBD oil to pasta
Who doesn't like a good pasta dish? Even if you aren't a fan of this Italian cuisine as much as most people, you have to agree that it is one of the most versatile culinary bases available, allowing you to create almost anything.

A few drops of CBD oil in a creamy white sauce for carbonara or your favorite truffle side dish is a delicious way to include CBD in a savory meal.
5. Replacing coconut oil with CBD in curries
As far as it is concerned, a cannabis-infused stew is a great meal. Let's say you like the already fragrant flavors of Asian, Tropical, or Thai curry. In that scenario, simple CBD-infused coconut oil will do a fantastic job of rounding out the flavors. Because curries frequently include coconut, the delicate undertones of CBD will further improve the taste and health benefits of a rich, steaming curry.

To keep the CBD in your curry, heat it slowly at a temperature under 180 degrees Celsius.



6. CBD oil in dessert:
The options for desserts produced with hemp oil are almost limitless, ranging from CBD-infused cakes to Jell-O powdered donuts that can help you lose weight. Baked goods prepared with CBD oil may be used as a meal substitute for people who genuinely want to reduce calories. It has an appetite-suppressing impact, meaning you won't feel hungry as standard when you skip a meal.

In conclusion
Cooking with CBD oil is as imaginative as your innate culinary creativity permits. The ways mentioned above are just some ideas that will help you add CBD to your meal replacements. The first step, however, is to locate a trustable hemp-derived CBD oil, and then all you need to do is commence using it in place of or in addition to other ingredients in your kitchen. So go ahead and indulge in a world of delectable treats that will help you lose weight or control your hunger to reach the desired health goals.
Sources:
*Cannabinoid Receptor Signaling in Central Regulation of Feeding Behavior: A Mini-Review, author Marco Koch - NCBI
*A systematic review, meta-analysis and meta-regression of the effect of protein supplementation on resistance training-induced gains in muscle mass and strength in healthy adults, authors Robert W Morton, Kevin T Murphy, Sean R McKellar - British Journal of Sports Medicine 
*Soup Consumption Is Associated with a Reduced Risk of Overweight and Obesity but Not Metabolic Syndrome in US Adults: NHANES 2003–2006, authors Yong Zhu, James H. Hollis - NCBI
*Soup consumption is associated with a lower dietary energy density and a better diet quality in US adults, authors Yong Zhu, James H. Hollis - NLM
*Cannabidiol Attenuates the Appetitive Effects of Δ9-Tetrahydrocannabinol in Humans Smoking Their Chosen Cannabis, authors Celia JA Morgan, Tom P Freeman, Gráinne L Schafer, and H Valerie Curran - NLM
---